Workforce Development and Human Capital
Workforce development is more than just hiring people to fill position vacancies. It's more than just recruiting people and conducting competency assessments to meet a firm's immediate needs. It is a comprehensive process that goes from examining the available workforce to retention strategies.
Workforce Systems Design's approach to workforce development is a comprehensive approach that integrates workforce planning, recruiting, training, development, employee engagement, and knowledge management. While helping our clients meet their immediate needs, we review their past practices and help them anticipate their needs ten and twenty years out, depending on their firms' strategic plans and growth expectations. Our approach to human capital is to help organizations identify how to best invest in the development needs of employees and help make sure that employees are investing in the firm.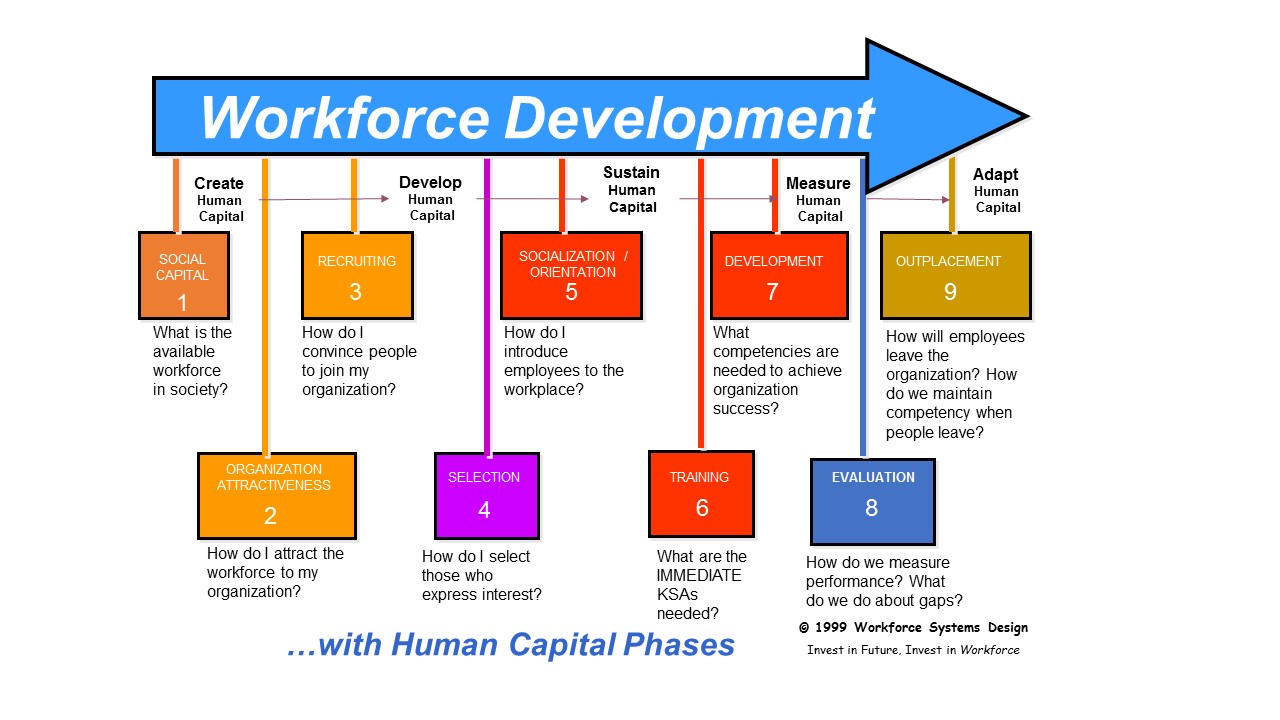 Practice Area Services
Workforce Planning and Research
Workforce Development and Human Capital Systems Design
Employee Engagement and Retention Analysis/Action Planning
Training and Learning Courses
Training and Learning Systems Design and Evaluation
Knowledge Management Mapping and Design